Thanks Anish at Star Gems, I worked with customer for 2 months on this project. Using her gemstones, graduated Mq's made it challenging. Added a new 1.00 in middle
-Imperial Jewelers
(Brandie McCoy)
Star Gems helped us create our biggest custom job to date last month. We were very happy with the advice they added to the design, two CAD alterations, their communication along the way, the time line was accurately estimated, and the quality of production. Our customer was absolutely blown away!! I am very grateful to have them on our side supporting retailers. Anish please pass this feedback on to Matt. I appreciated all of his help along the way.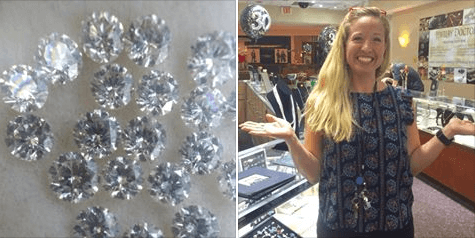 - Jewelry Doctors
Hi Mel and Anish

Got the two rings just now. All I have to say is WOW!!!!! Beautiful workmanship as expected and beyond. Thank you so much once again.
Time to call my customer and celebrate with them. I love my job!!!

- Barany Jewelers
(Brunswick, OH)
Anish Desai you came through right in time Christmas as promised. The pictures don't do these justice. They look amazing.
- V Jewelers
(Surprise, AZ)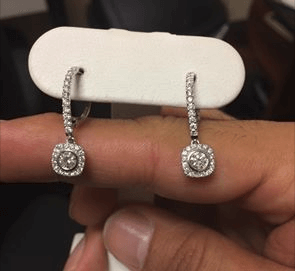 Anish and the team at Star Gems knocked it out of the park on this pendant! The rose gold pendant is the perfect compliment to the clients 1.87ct OEC L color diamond. The diamonds by the yard styl necklace is an adjustable 36" 2 carat chain. Thank you Anish, this is certainly a great way to start doing buisness together, now I know why others have raved.
-R.C. Wahl Jewelers
(Des Plaines, IL)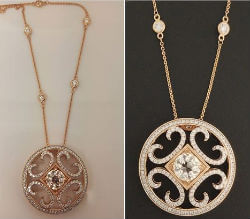 Hey Anish,
The ring showed up and I'm 100% satisfied with the work. I don't give out many 100's. Your team did an outstanding job. I look forward to working with you and Mel on more projects.
- Gold Rush Jewelry
(Fairbanks, AK)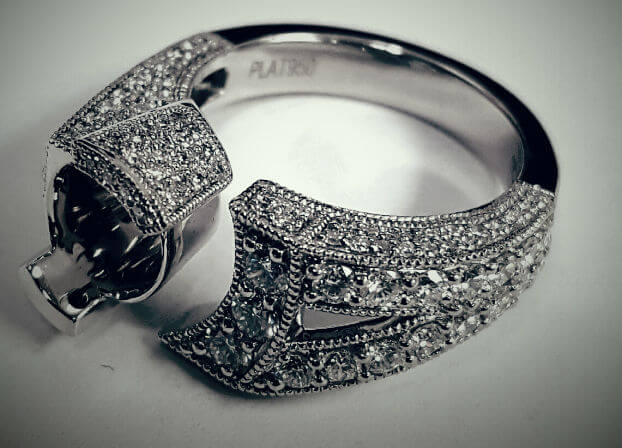 Thank you Anish and StarGems for our custom engagement ring. The timeline wasn't ideal but it couldn't have worked out any better. Thank you again, my friend was thrilled.
- Erica Tague
(Sparks, NV)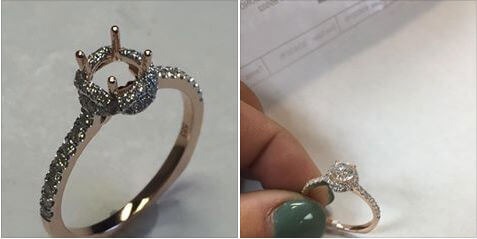 Thanks, Anish Desai, for another great design! Customer loved it! Our staff loved it (and that says a lot - our staff are not big fans of color!). Thanks for helping us deliver to another satisfied customer!
- Bullock's Jewelry
(Roswell, NM)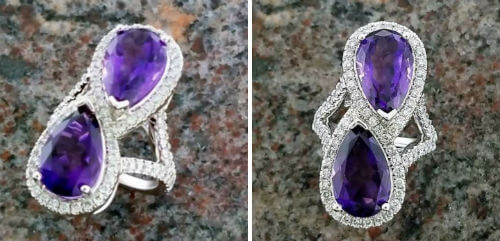 Customer have an odd request? Can't find it in the catalog? Or your best customer gets a jewelry catalog in the mail and will only buy from you? That's what happened to me. She found a snake bangle for retail price of $1200. I explained it would not hold up at that price. Especially since she is self proclaimed "rough on jewelry". Anish Desai at star gems came through again on this custom bangle. Delivered ahead of schedule and made well. First time in a long time we have recieved an item from ANY company without ONE single LOOSE stone! If you see all of Anish's posts and haven't tried them yet....What are you waiting for?!
- JF Jones Jewelers
(Rochester, NY)

Gotta shout out to Anish and Melbry at Star Gems Atlanta. I have tried many custom job manufacturers in the past for my overflow only to be disappointed with either quality, delivery or pricing. They are rocking it! The NO CAD fee is for real and they do what they say. Keep up the good work.
- Harrison's Diamonds & Designs
(Ephrata, WA)