A word about Anish's deal Text Me Chat. TMC is, AWESOME. We understand EDGE users might like Podium. But even Podium users should look at TMC. We looked at Podium, seemed kind of easy but a bit of a learning curve & we don't use the edge.. We needed effective & simple. With 46 employees, we needed easy to use. We needed to help customer service & something to combat our competitor's nasty reviews. BOOM! TMC! Effective. Inexpensive.Helpful. Anish went above & beyond. Our thoughts are that if we are on the ground floor of this small company & it will be huge. I usually, in a glowing review add some kind of good-natured insult to even things out. But there's not a single negative thing about TMC or Anish. Customers are happy, reviews have gone up appreciably & every one of our employees, even newbies have figured it out. Try it. I have no dog in this hunt. No financial interest. Just trying to help fellow jhj'ers. Thanks Anish Desai.
"The marketing possibilities are endless with text messaging - and TextMeChat makes it easier than Podium does to do that. Collecting reviews is one thing, and both do that. Group marketing - huge potential here - it appears that Podium does not allow for. And TextMeChat does."

-Mike from Jewelry Ads That Work
I've got to be honest with you my fellow jewelers....I was a huge fan of the "Podium" review management program for several years. However, after looking closely at & doing a "Live" demo of the product...I honestly think "Text Me Chat" by Anish Desai at Stargems is a superior product & for much less money! I've now been on Text Me Chat for a couple of months along with still having Podium. Allow me to explain why I feel the way I do...both Podium & Text Me Chat will allow you to get reviews from a host of sites such as FB, Google, etc. but...Text Me Chat will also let you do a "Group Text" to your clients. Imagine the power of this...instead of individually typing one text after another to each client, instead you can do one text to a group of them! Imagine using this for sales or event marketing? This is so powerful...I just turned my notice in to Podium & I'm having it cut off and will only use Text Me Chat...needless to say, instead of paying $300 per month, I only pay a fraction of that now & can do more with it! Text Me Chat also works seamlessly with my website for customers to chat with me directly from there as well. Anish Desai didn't ask me to do this but since I am the "Jeweler's Success Coach" I wanted to share with you something that I'm using that is helping me be more effective & save money as well! Good luck to each of you....I'm in no way downing Podium, it's a good product...but it simply will not do as much & will cost you more in the long run! Make it a great day everyone.

-"Diamond" Bill Warren
StarGems (Anish Desai) did it again! Beautiful ring!! I can't wait for our customer to see this!
- Becky Polk Sampson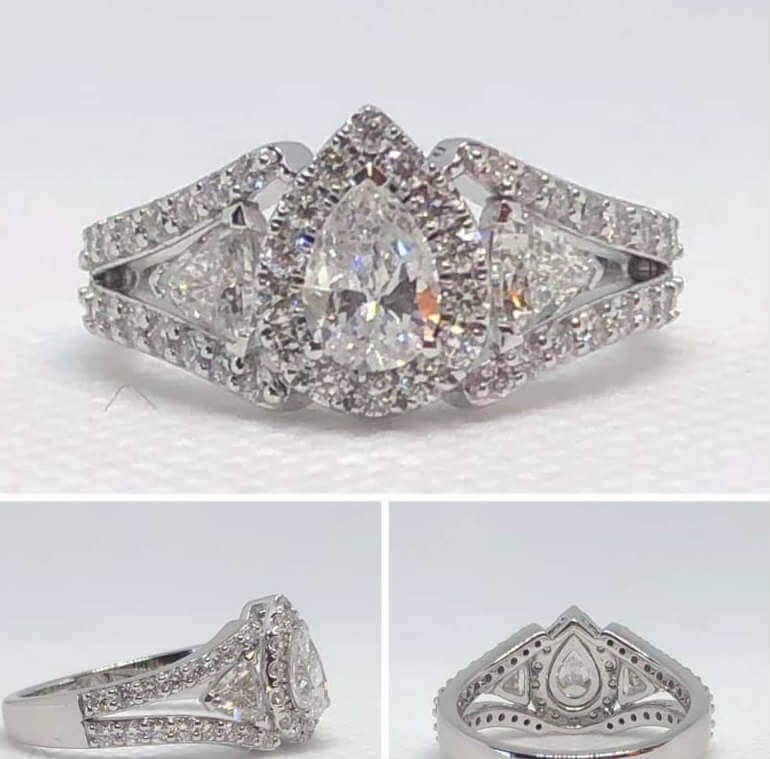 Anish Desai and his team at Star Gems killed it with this design!!! I can't wait for my client to see this.
-Paige Stewart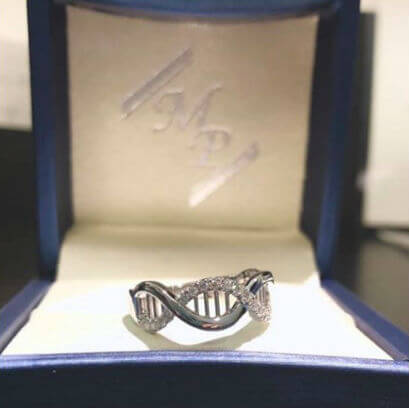 Anish Desai at Stargems helped me out on several of my projects. They have done a great job. From a picture to finished piece in 22KY. Thanks a bunch.
-Nicole Pettit
She is an artist and wanted a palette and gemstone to represent the paint colors. Thanks again Anish Desai and the entire crew at Star Gems! #stargems #customstudio #jparkensonjewelers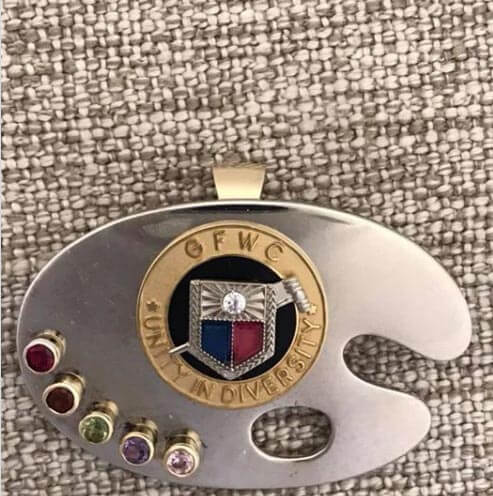 Anish and Andrew Lim - Just wanted you to know my customer just picked up and loved her new completely remodeled ring. From yellow gold right hand ring to white gold wedding ring in just 4-5 weeks. Great work Star Gems team! Thank you yet again. From the Jewelry Doctors.
-Jody Darlene Kahlich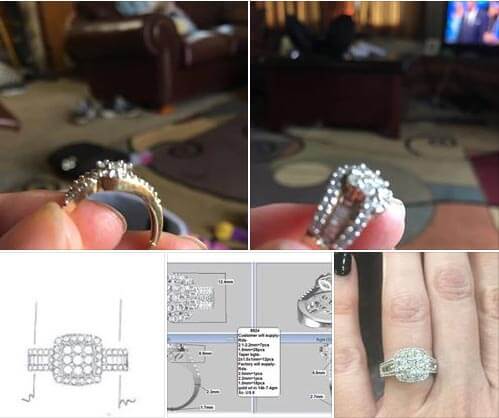 Who's this you ask? This is Anish Desai being the man! Anish and his team at Star Gems made the impossible happen. A customer had a corporate event In which he was presenting rings for years of service. Of course he came in 3 weeks before the event. Anish made it happen and delivered EARLY! 18 corporate rings designed, cast, enameled and shipped in less than 3 weeks. See tor yourself why he is THE MAN!
-Alan Allman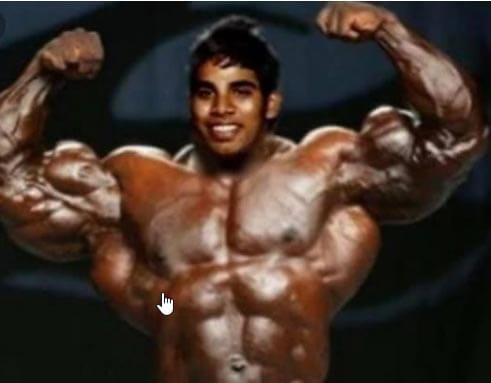 Thank you Anish Desai
star gems did outstanding
Custom job to my wife loves our boy KOA dog pendant
-Michael Morande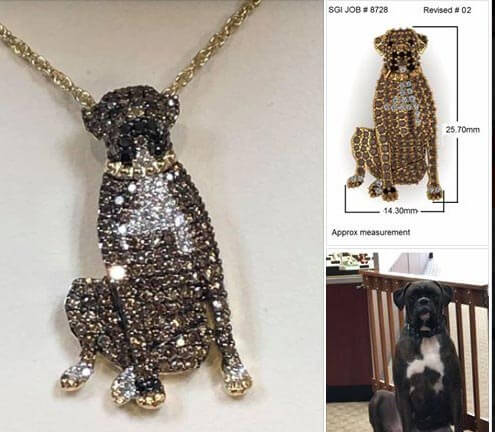 Custom project from Anish Desai #stargems
Thanks a bunches for making my design come to life for my client!
-Tina Yancey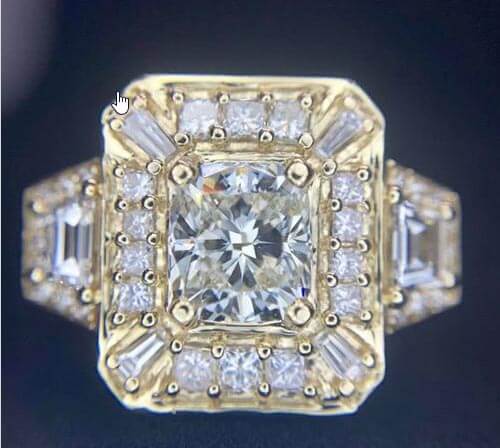 I Have to give a huge shout-out to Anish Desai and Star Gems. They created a ring based on a picture. The customer wanted larger diamonds down the center Stone ring. He just picked It up and, after saying, "WOW," was speechless. The ring looks better than we thought it would and even better than the picture. Can't thank Anish enough!
-Dale Robertson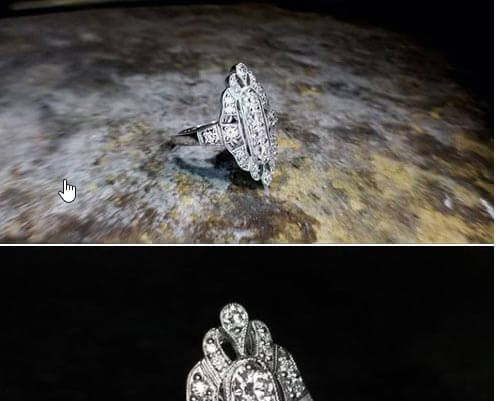 I had these off color diamonds forever and look at this awesome pair of 3ct tw hoops Anish Desai made me from Star Gems!
-Eric Wagner
Another flawless custom job from Anish and the Star Gems team. Highly recommend it you haven't given them a shot. After years and years of business together, they have never disappointed. Can't forget about the 2.40 center from Aleah Arundale.
Great people to do business with!
-Eris Rosenblatt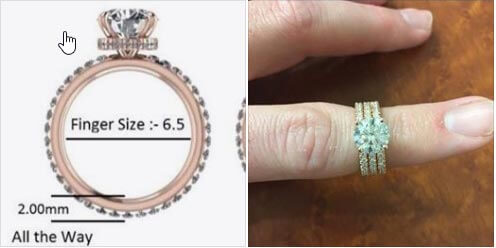 If you don't draw or use Photoshop and CAD, it can be difficult to convey your design ideas. I used Customstudio today to create this ring in front of my customer in about ten minutes. She wanted to utilize all of her stones. This IS not a professional render. This is just a quick copy and paste to the scale of her stones on a ring I copied and pasted as well. Now when I share this with Anish Desai's team, they respond with an estimate to produce in a few minutes. It you spent another ten minutes or so, you could play with the prongs and what-not. It you just need to convey your ideas, this is the fastest.
-Vickie Buxton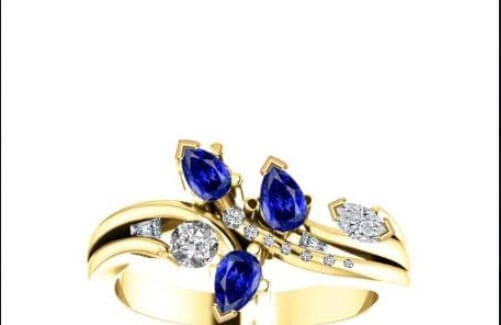 Just received this beauty from Anish Desai and his crew at Star Gems!!! Now we need a 2.5-2.9mm, 28" 14kw diamond cut rope chain or beaded chain!!! Would love to save one from scrap If it's in great shape. Who can help a Sista out???
-Traci Hill
Another fantastic custom job from Anish Desai and Star Gems. The picture in white gold is what the customer gave us for Star Gems to go by. The yellow gold picture (sorry it's not better) is the finished product The whole process was so seamless, professional and flawless by Anish and his crack staff (Mel was awesome) from the CAD design through the execution, you wouldn't believe it. Highly recommended!!!!
-Frank Jones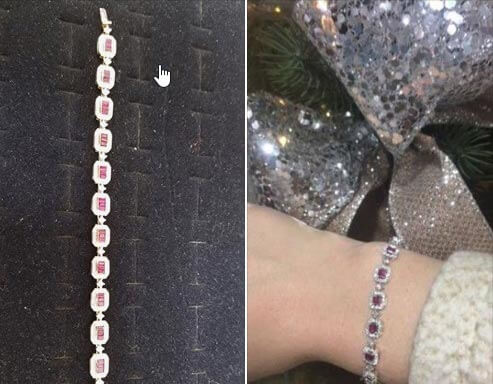 Love my new ring, thank you, Anish Desai, and the answer is Yes! LOL Gorgeous sapphire no neat love It
-Anna Zuckerman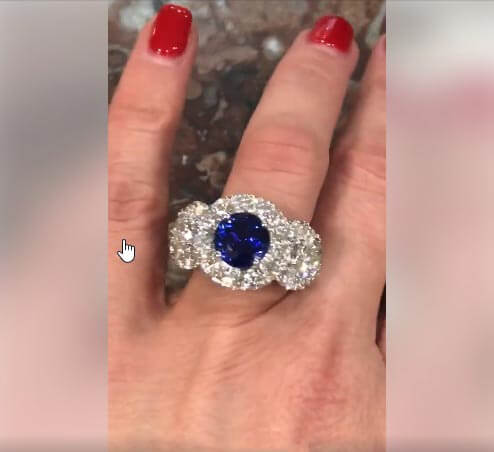 A huge thank you to Anish Desai of Stargems!!!! My client was beyond thrilled!! #pinterestdreamcometrue
-Kelli Sambo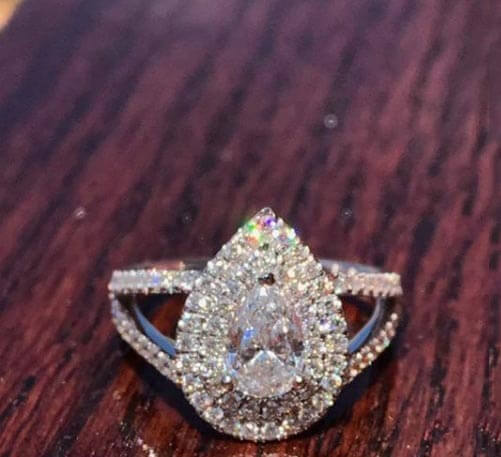 Thank you Anish Desai. Star Gems great job
-Michael Morande
When your customer loves your ring... and Anish Desai is able to duplicate it from a photo. Thanks Star Gems for another awesome custom ring! Center stone from Star Gems Inc Chicago
-Brittany Jones Lonthair
Anish Desai, thanks it looks great, waiting for customer to come see it!
-Brandie McCoy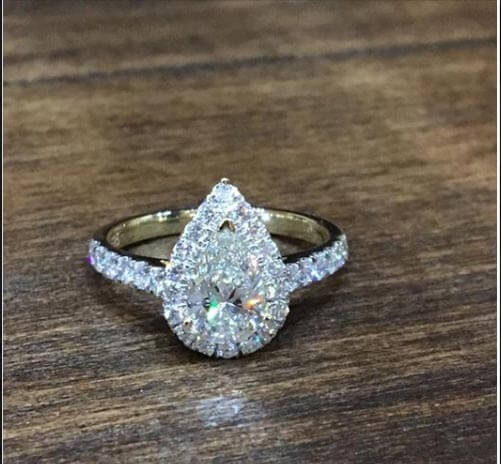 Thank you Anish Desai for helping me with this little project It turned out great, came back ahead of schedule, and was a screaming deal. Half the cost of what I would normally pay. If you haven't given Star Gems a try, you should.
-Greg Salmon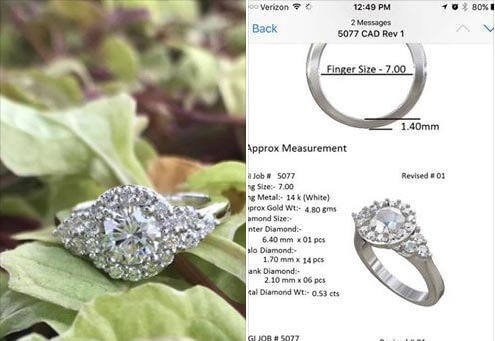 Sick ring, thank you Anish Desai, you make me feel like a natural woman
-Anna Zuckerman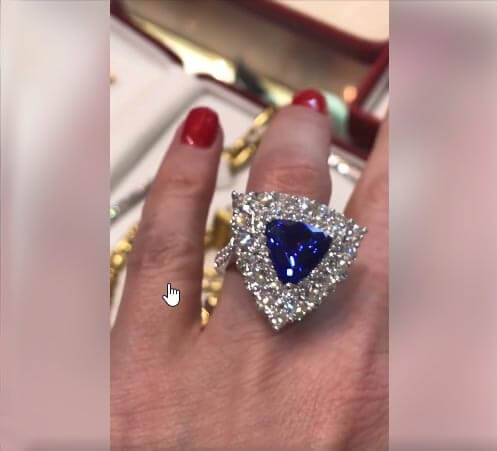 Anish Desai, and Mary at Star Gems, just want to shout out a huge thank you for our latest custom Job from you' It turned out fantastic and you made our customer so happy
-Carolyn Marshall Butts
Huge shoutout to Anish Desai for taking some random sapphires and breakout melee and turning junk into these extraordinary earrings. Also taking these tourmalines I'd had in trays tor years and turning them into art I know we often discuss now exactly jewelers can best "help jewelers" within this group and I can't think ot a better way than converting dead Inventory into amazing sellable jewelry.
-Alon Bernstein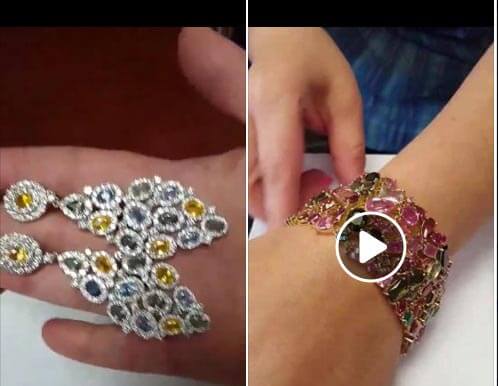 Thank you Anish Desai at Star Gems for helping me with these CAD designs. From design to production your team was easy to work with and at a great value. I recommend giving Star Gems a try.
-Jody Darlene Kahlich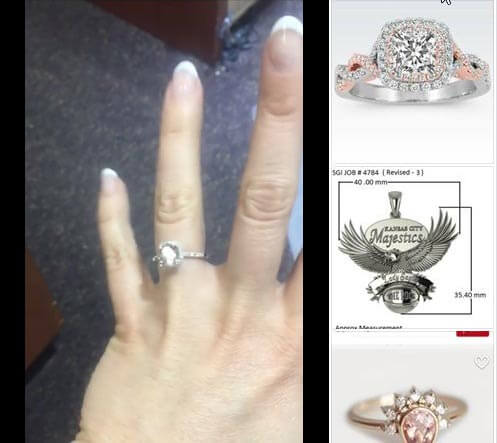 Just came in from Star Gems. A crappy marquise solitaire suddenly becomes knockout custom design piece. Thanks Anish Desai
-Steven Woodnick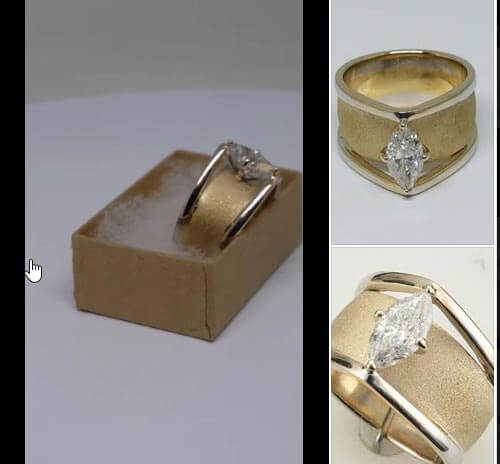 Thank you Anish Desai and Star Gems - great looking ring, should be another happy customer.
Really smooth CAD process- renderings were fast and everything was done on time +++
-Mike Joseph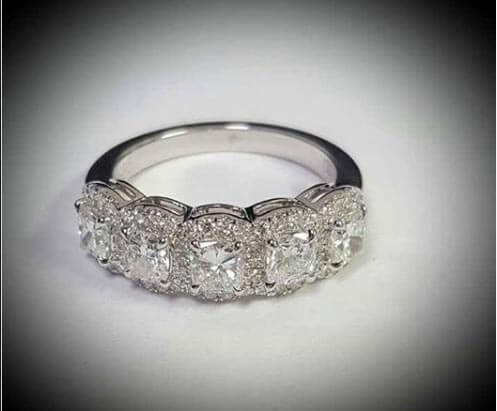 AnishDesai at StarGems killin it again!
-Devon Bond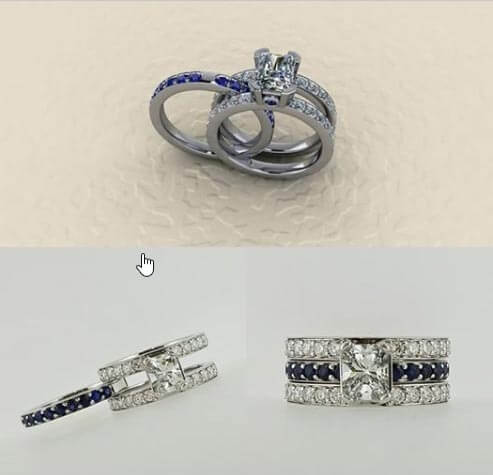 Thanks Anish at Star Gems, I worked with customer for 2 months on this project. Using her gemstones, graduated Mq's made it challenging. Added a new 1.00 in middle
-Imperial Jewelers
(Brandie McCoy)
Star Gems helped us create our biggest custom job to date last month. We were very happy with the advice they added to the design, two CAD alterations, their communication along the way, the time line was accurately estimated, and the quality of production. Our customer was absolutely blown away!! I am very grateful to have them on our side supporting retailers. Anish please pass this feedback on to Matt. I appreciated all of his help along the way.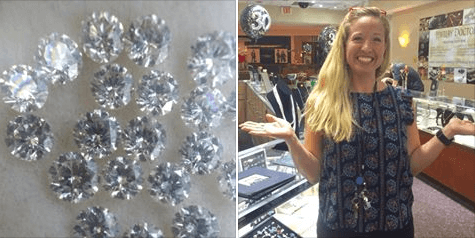 - Jewelry Doctors
Hi Mel and Anish

Got the two rings just now. All I have to say is WOW!!!!! Beautiful workmanship as expected and beyond. Thank you so much once again.
Time to call my customer and celebrate with them. I love my job!!!

- Barany Jewelers
(Brunswick, OH)

Anish Desai you came through right in time Christmas as promised. The pictures don't do these justice. They look amazing.
- V Jewelers
(Surprise, AZ)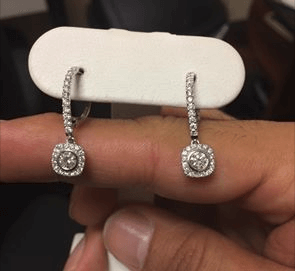 Anish and the team at Star Gems knocked it out of the park on this pendant! The rose gold pendant is the perfect compliment to the clients 1.87ct OEC L color diamond. The diamonds by the yard styl necklace is an adjustable 36" 2 carat chain. Thank you Anish, this is certainly a great way to start doing buisness together, now I know why others have raved.
-R.C. Wahl Jewelers
(Des Plaines, IL)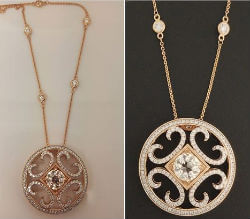 Hey Anish,
The ring showed up and I'm 100% satisfied with the work. I don't give out many 100's. Your team did an outstanding job. I look forward to working with you and Mel on more projects.
- Gold Rush Jewelry
(Fairbanks, AK)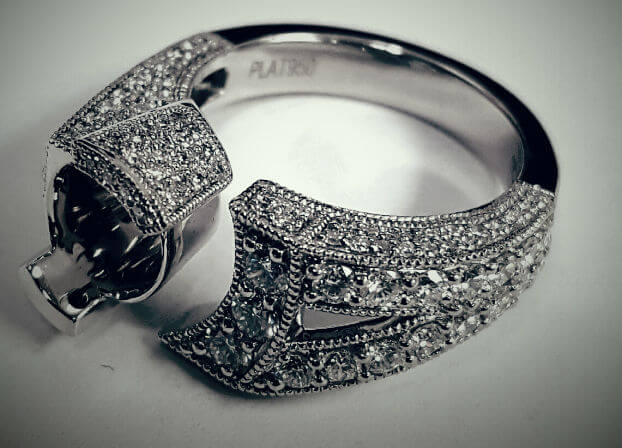 Thank you Anish and StarGems for our custom engagement ring. The timeline wasn't ideal but it couldn't have worked out any better. Thank you again, my friend was thrilled.
- Erica Tague
(Sparks, NV)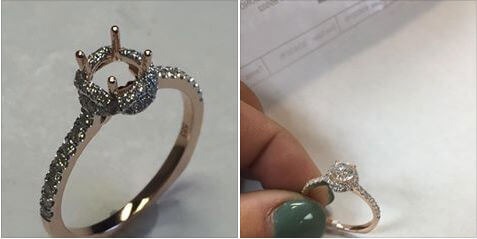 Thanks, Anish Desai, for another great design! Customer loved it! Our staff loved it (and that says a lot - our staff are not big fans of color!). Thanks for helping us deliver to another satisfied customer!
- Bullock's Jewelry
(Roswell, NM)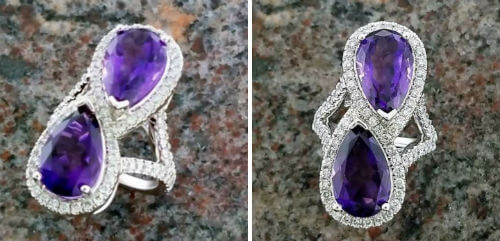 Customer have an odd request? Can't find it in the catalog? Or your best customer gets a jewelry catalog in the mail and will only buy from you? That's what happened to me. She found a snake bangle for retail price of $1200. I explained it would not hold up at that price. Especially since she is self proclaimed "rough on jewelry". Anish Desai at star gems came through again on this custom bangle. Delivered ahead of schedule and made well. First time in a long time we have recieved an item from ANY company without ONE single LOOSE stone! If you see all of Anish's posts and haven't tried them yet....What are you waiting for?!
- JF Jones Jewelers
(Rochester, NY)

Gotta shout out to Anish and Melbry at Star Gems Atlanta. I have tried many custom job manufacturers in the past for my overflow only to be disappointed with either quality, delivery or pricing. They are rocking it! The NO CAD fee is for real and they do what they say. Keep up the good work.
- Harrison's Diamonds & Designs
(Ephrata, WA)